Watever you're saying, I am in LOVE with her Armani dress. It is not wearable, very runway look but this is Gaga. But don't you think her hair and make up makes her look like a drag queen?
This is just like the dress that mak atau bapa andam kat my kampung. Like totally! But Shaila Durcal is from Spain, maybe this is part of the cultural inspired dress. I cannot say anything…..
Totally in love with Pink. Classy couture!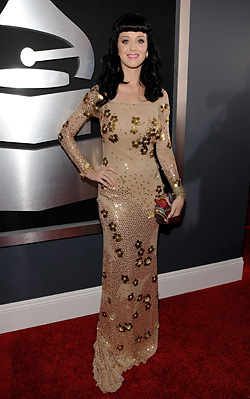 I am quite surprised that Katy Perry in this lovely classy dress. Where is your banana and apple hat Katy?
They voted Bai Ling as the WORST DRESS. But…. don't you think this is quite a good work? FAshion student please listen..
Rihanna, the ICE queen from Narnia!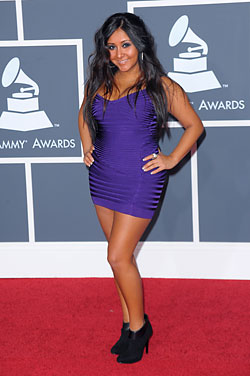 Wrong, wrong and wrong! You are wrong Nicole "Snooki" Polizzi
LOVE IT. My pick for BEST DRESS goes to Nicole Kidman! with her equally stylish hubby, Keith Urban, the lead the classy style pack!