Thanks to TV3 for the invite to Anugerah Skrin 2009 @PWTC. The theme of the nite is Hikayat 1001 Malam.
It was a fun nite indeed. I was seated at the best seat and enjoying the moment and scenes.
The two funny people. It is worth for TV3 to pay them. Fara Fauzana and Afdlin Shauki. The duo managed to make me laugh!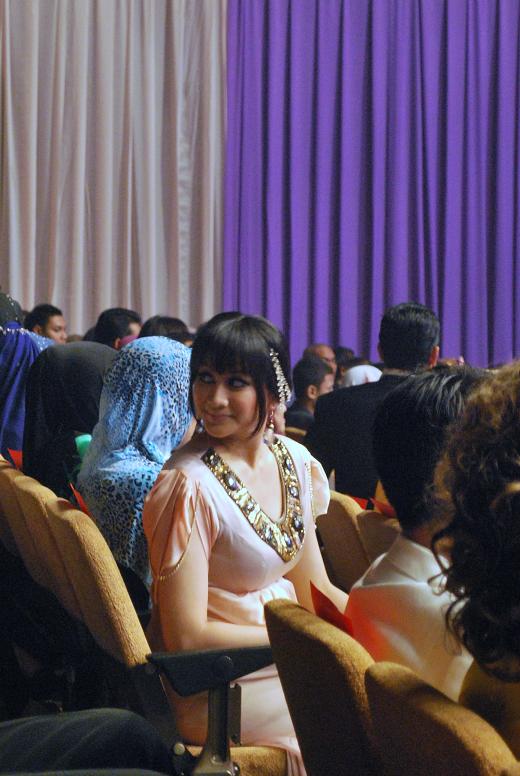 I told ya, I've had the best seat.Very pregnant Dynas seated near me. Oh…she is so glowing. Love everything from head to toe; the hair to the dress to the make up to her personality!
Aizat in