Malaysia Most Glam 2009 is to recognized and celebrate nations glamourous celebrities, personalities,socialites and Malaysia's movers and shakers.
They are selected by Glam's Editor in Chief, with assisstance from panel from the fashion and art industry. 100 short listed but only 20 Most Glam (just wonder, why I am not on the top 20 huh? :p)
This is the 6th year of the party. The Malaysia Most GLAM 2009 are Amy Mastura, Stephane Chai, Elaine Daly, Nancie Foo, Fauziah Latiff, Suraya Malik, Shereen Jaafar, Sharifah Shawati, Lina Teoh, Nurul Wahab, Zurina Hassan, Kassandra Kassim, Eliza Mohammed, Gabriel Tan, Nina Azman, Maznah Zolkifli, Winnie Low, Kavitha Kaur, Daphne Iking and Suraya.
The Presentation to the MOST GLAM. But only 12 could make it to that party. Probably because there are like 3 or more events on the same night, like Chanel, Avatar premiere and others..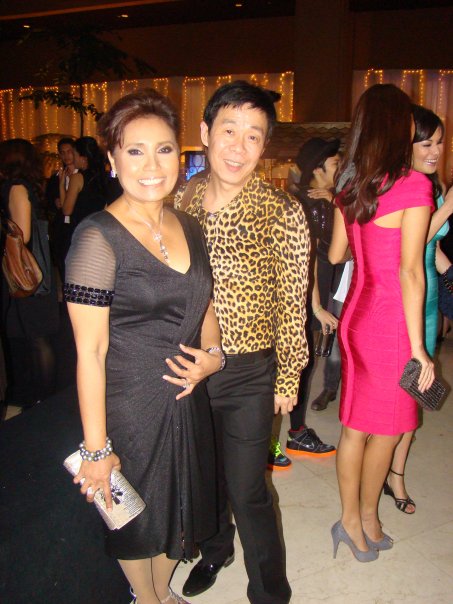 Glamourous Glam Editor, Wirda Adnan in Albert King with Albert King and Anya Hindmarch clutch. She looks stunning!!! Albert King in print! Supedivas!
Its is refreshing to know that these two prominent figures are actually really down to earth and friendly . So kepada new reporters/designers/celebrities/ singers yang baru nak naik tapi