I think my feet is only for Hermes (if I can afford it now-on budget!) and definitely not to dance.
Do I look like dancer off the stage? nahhhhhhhh….. like a dancer, glitter S … not superman, you guess what it means!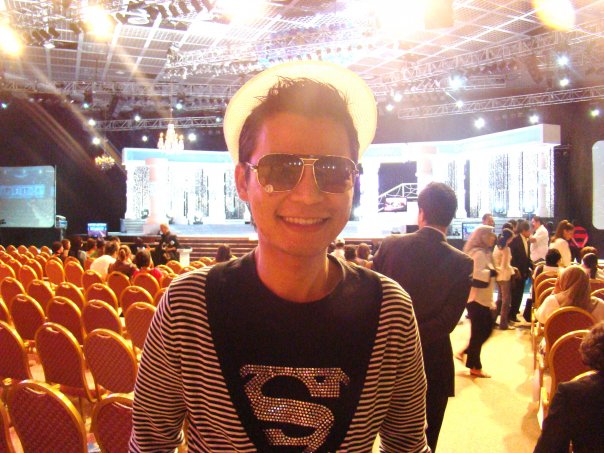 But thanks, many thanks to ASTRO for the invitation to the Sehati Berdansa Final Nite.
Myself with the King and Queen of the nite. Congrats to Seil and Nana. Glitter, glitter and glitter.
You're equally great! The runner up, Sazzy and Nazril.
A very glowy pregnant Dynas, one of the star at the star-studded event at Putrajaya International Convention Centre. She looks very casual in boyish-pregnant mama look in newsboy cap and studded jacket and Croc – not shown here. Understood!