It's a colourful tie-dye on the runway. It's like a rainbow (actually, the designer name means rainbow).
Dian Pelangi is one of the hottest Indonesia fashion designer that focusing only on Muslim fashion. What is more refreshing than muslim fashion with beautiful colours?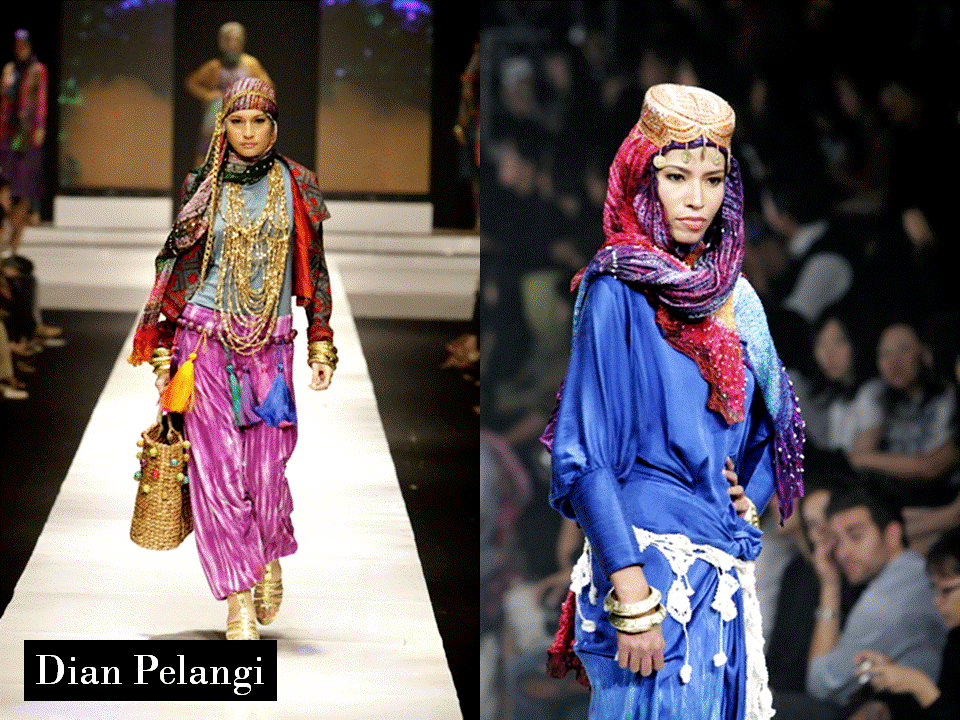 THE RAINBOW HERSELF
Yes, this rainbow is only 18 years old. Petite cute girl with big talent.
Dian Pelangi, the business, which is still owned by Dian