If you're still think Andy Lau is young, cool guy and Hulk Hogan is sexy, you probably stuck into 80's. But if you like fashion and you lurve to express your statement via vintage pieces, YOU'LL LOVE THIS!
Justin Teh Vintage Socialites.
This is the only (I guess) Malaysian blog that is dedicated to hardcore 80's fashion (other Malaysia fashion designers with same tendency, please call me!).
She caught my attention when supermodel Tengku Azura is in his amazing outfit for EH! mag party. I was like, O.M.G. who is she (Azura) wearing?
It took like less than a minute to know who (tq Facebook).
I wish I can wear them.
If you don't want to caught in 80's, Justine Teh creations is the answer. You get to wear something with 80's vibe but that is "current-friendly" style. But, if you like 80's so much, it is nothing wrong to fully embrace it!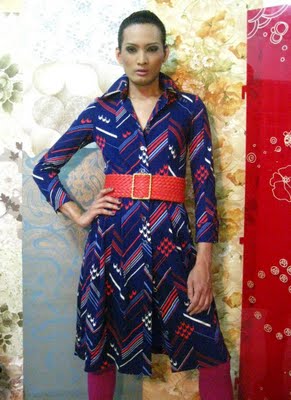 Vintage Socialites is not all about 80's. As long as it is from yesteryear, you can find it here!
The good news is, in her blog, you can shop too.
Visit dressforyesteryear.blogspot.com