It is not a household name in Malaysia but this label, Brooks Brothers is one of the most influential brand in the world. Very classic American with a twist.
CuteCarry dijemput untuk menghadiri fashion show yang diadakan di Pavillion, Kl- the only Brooks Brothers store in Malaysia.
Did I say classic? Live performance during the fashion show.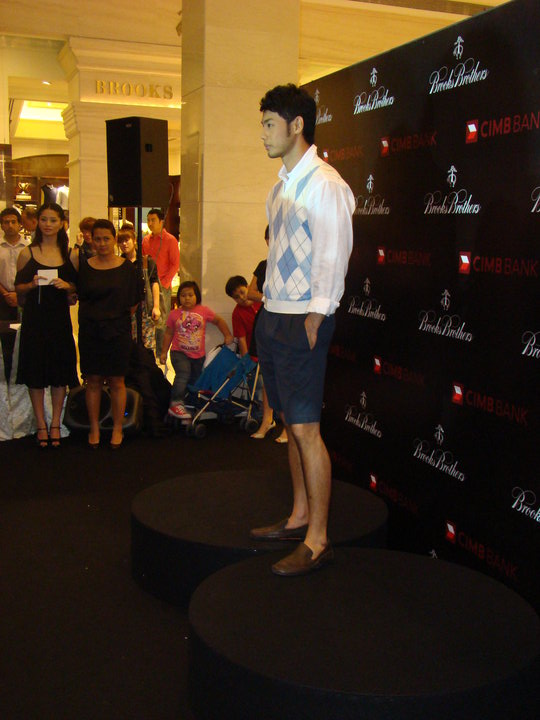 Click click and click to read more. Tolong click!
Very very classic American. Kebanyakan koleksi Brooks Brothers adalah seperti untuk golongan pertengahan di Amerika. Kemeja, vest, suit, knit wear di dalam warna-warna asas dan lembut. Ia mungkin tidak sesuai untuk golongan remaja tetapi lebih kepada lelaki profesional yang berkerjaya dan mempunyai gaya classic.
Tetapi jika anda yang bekerje pejabat, memang sesuai untuk memiliki sekurang-kurangnya sehelai Brooks Brothers.
Baju-baju dia lebih kepada mereka yang formal, abang-abang, uncle-uncle yang berkerjaya dan sebagainya! ("adek-adek?".. mmmmmm….)
I am too young..