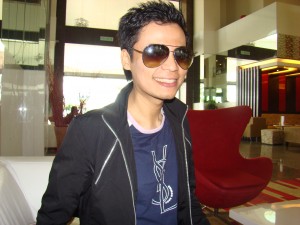 We can also see the young, skinny Miss Universe, Miss World or any beauty pageant contestants crying and dancing with unfortunate kids and how they tell how much they loved kids.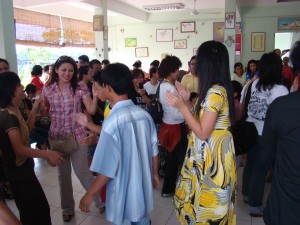 Now, I am officially can feel their emotions.
I am visiting the Rumah Amal. It is actually an event in a conjunction with Festival Film Malaysia 22.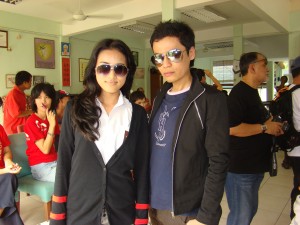 Nor Zalikha. Guess I am not the only aviator that night. She is the runner up in Malaysian Dream Girl. A model and now stars in Momok the movie.
Khatijah Tan relax in baju kurung.
Among the delegates; Radhi Khalid, love his