She is a beauty queen and again, she crowned as one of the best dress at Malaysia Most Glam 2009 party.
Cassandra Patrick in Carven Ong.
Lovely,lovely girl. She is in several beauty queen competitions (FYI, she is one of the finalist in Miss Tourism Queen 2009 in China and 1st runner up Miss Malaysia – I thought she win). She is alsot the finalist in Amber Chia Ford Supermodel.
i asked her "Tak mau masuk beauty pageant competition lagi ke" and she said "Tak maulah, nanti orang kata dia ni tak habis-habis muka dia lagi, malu lah. I just want to establish my career".
Cassandra, you are beautiful. We never tired of you. I am sure we'll see a lot of Cassandra in the future. She can go far. Work hard girl!!!
This is the winning dress..
but it looks so familiar.. erm…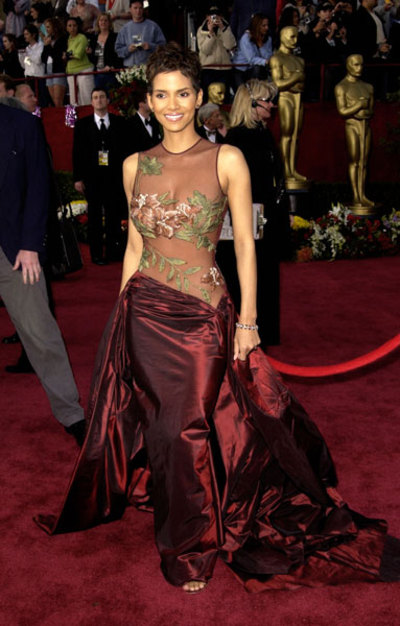 Halle Berry in Eliie Saab at Oscar 2002. Maybe a coincidence. Its different.. just so familiar.