Girls like to play with make up..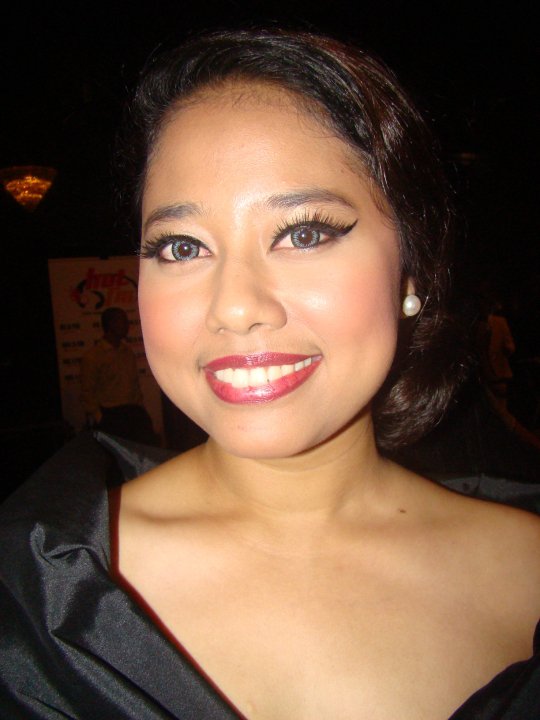 Farhan AF. Penyanyi yang memang suara power ni make up ala-ala cat-eye. Zaman 60an memang glamour make up cam ni. Its a flawless make up, attention kat mata dan red lips. Kalau ditambah lagi mesti jadi macam Amy Winehouse kan? All she needs is bee hive hair.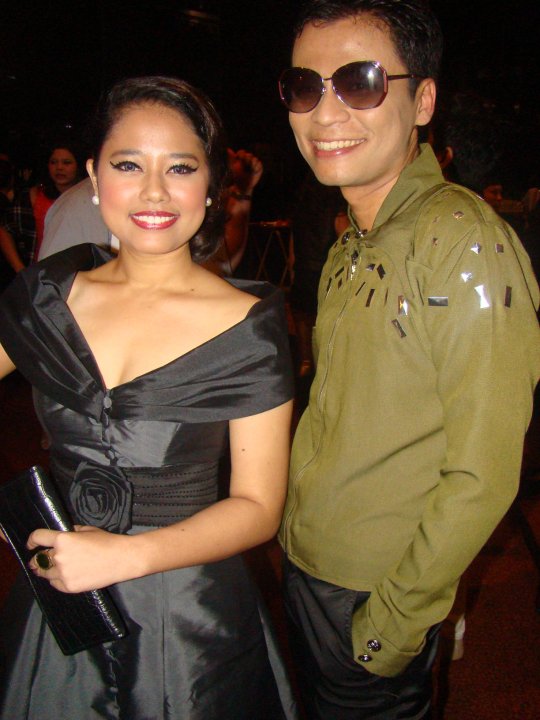 CuteCarry bersama Farhan. Suka tak gaya Farhan pada malam tu? Dressing ala-ala classic 1950's / 60's dan compliment dengan make up dia. Reminds me of Prada latest collections. Farhan antara fesyenista yang terbaik dikalangan graduan-graduan AF. Love her style sekarang. She can be classic and chic!
She is wearing white Khairi Sufi dress. Nampak angelic dari jauh ….tetapi…
Sazzy Falak lagi berani. Pada malam tu, dia menggayakan funky make up, Very runway look but looks good kat dia. Gaya ini juga mengingatkan CuteCarry pada make up dramatik runway make up daripada Dior. Ia semacam-macam melihat satu