They are the powerful Fashion Girls. They not just be in fashion but they create the fashion!
I've met them at Debenhams Official Opening party @ Lot 10, Kuala Lumpur.
KAVITA KAUR
Lots of 'responsibilities' under her belt, she is a former beauty queen, model, fashion designer (her label, Kavita will be out on market soon, will let you know where to get it;very stylish and affordable!) and also a TV host for new RTM programme, Fashionista.
Very lovely and friendly Kavita.
Pengetahuan Am:
CuteCarry 178cm and Kavita 178cm.. SAME-SAME!
Tak sabar nak tengok label Fashionista bersama dengan Kavita. Rancangan Fashionista ini juga akan ada temubual dengan Matthew Williamson. Great!
NING BAIZURA
Ning Baizura, as always, always fashion ready for anything! Extremely proper wear for launching.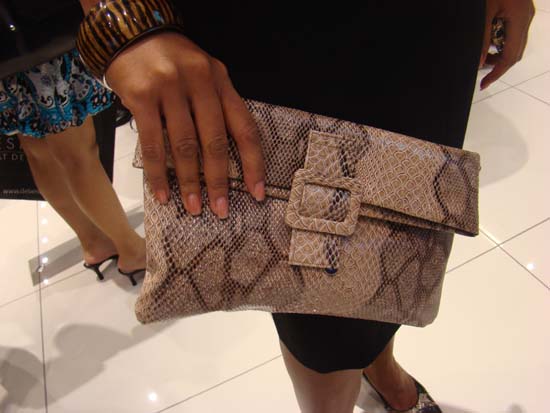 CuteCarry ternampak Ning menggenggam clutch yang amat bergaya dan bila ditanya Ning kata ini adalah koleksi daripada Ning Baizura. Tiada nama lagi sebab ia dalam perancangan.
Ning will be out with her fashion line soon! Tidak sabar nak tengok debut collection Ning. Tengok daripada clutch yang dibawa oleh Ning ni, nampaknya boleh tahan juga! Please update CuteCarry ya Ning….
Baguslah semua ada bisnes sendiri.. Siti Nurhaliza dengan cosmetic line, Ning dengan beg, Kavita dengan resort wear dan Camelia dengan beg juga.
Apakah perniagaan yang anda akan buat?
CuteCarry? Apakah yang akan diusahakan oleh CuteCarry? Tungguuuu (sebenarnya tiada apa-apa perancangan lagi, propa-ganda je lebih!!)
SHARIFAH SHAWATI
Sharifah Shawati; image consultant and the owner of Adamaya. Former TV personality and now a truly fashionista..
her secret on Debenhams Official Opening party is wearing the Brits.
CuteCarry tanya dia pakai baju apa, tapi Sharifah Shawati macam tidak berapa ingat dan dia check label baju yang dipakai dan ia adalah TopShop, top and bottom.
Top Shop and Debenhams.. both are Brits and both are fabulous!