I RE-DO THE ENTRY AFTER THE TECHNICAL TRAGEDY.
CuteCarry telah dijemput untuk menghadiri pelancaran album Mizz Nina @ The Zouk.
Mizz Nina is someone you should watch. I mean WATCH OUT!!!
The Stylish MizzNinaposing only for CuteCarry.com readers. Sorry sebab CuteCarry tidak sempat bertanyakan apakah jenis dress yang dipakai oleh Mizz Nina. Looks very Herve Leger!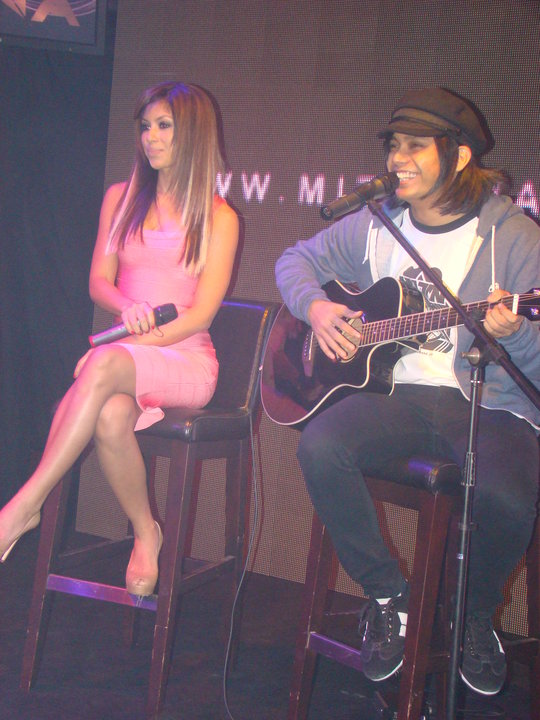 Mizz Nina with ehem ehemnya iaitu Noh Hujan. MC asyik cakap Mizz Nina bersama ehem-ehemnya.. apalah MC ni, asyik batuk je!
Mizz Nina heels look so Prada (sorry tidak sempat tanya apa yang dia pakai!) and who is wearing the high cut sneakers?
It belongs to Colby O Donis! Love her sneakers but not 'the red things'. Simple attire.
CuteCarry with Colby O Donis. He is so cool and approachable.I think he change his hairstyle.. look at her hair on this video with Mizz Nina!
[youtube]http://www.youtube.com/watch?v=ljB0NIFHuUM[/youtube]
I am sure you like the song!