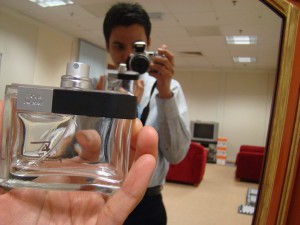 Ever wonder why sometimes your perfume losing it scents? Like you still can smell the perfume but it will end in less than one hour. The smell is not as strong as before.
The secret. Keep it in a cool place. I mean cool (like in fridge!). Sunlight or heat will cause the scent to deteriorate quickly!
So, jika nak bau perfume yang disembur atas badan tahan lama, pastikan perfume anda disimpan ditempat sejuk dan bukkannya di dalam kereta semasa anda sibuk bershopping! Kesian kat perfume tu!